August 4th, 2017
"Would you guys like to be models for a photo shoot for On the Run?" – Zack Stovall. Those words would later be regretted… probably around the time we asked for a limo to take us to set.
Us interns take our job at HLK very seriously and modeling was no exception. We're professionals, OK. We did our research, we watched a lot of America's Next Top Model, and read many issues of Vogue. So when the day came, we were ready. In fact, we were more than ready. We were born for this.
We arrived on set in the Grove with a sharpie and some headshots (in case passersby wanted an autograph) ready to take on this role. We had asked for an assistant and a director's chair for each of us but apparently "that's not in the budget." We began by taking a few pictures of us casually walking down the street with empty On the Run cups while smiling candidly. I know what you're thinking, and yes our job is very tough. Which is why I did not think it was too much for me to ask for a Diet Slice and some pita chips but evidently it was too much to ask.
After the Grove, We moved on to our next location, which was a park next to the Fox Theater. We took some pictures of us as a whole group and some with us in groups of twos or threes just to keep things mixed up. Not to mention the fact that we changed shirts after each location. I know most of you are not models so you don't know this information, but we changed shirts to make it appear as if it was a different day. Crazy, I know!
While we were shooting at the park, a large family walked by and watched us for a while. (This happens all the time in the modeling world.) We remained professionals and continued on with the shoot until it was time to go to our final location. We drove to City Garden so we could have some nice shots of the Arch in the background. Within 15 minutes of us being there, we were asked to leave by security. Nothing makes you feel cooler than being a model, but then we were banned models. City Garden was the last stop so while it was the end of the photo shoot, it was also the start of our modeling career. This may seem like a simple photo shoot for a local convenient store, but I hear that's how Cindy Crawford got her start. Besides, it's not about where you start but where you finish.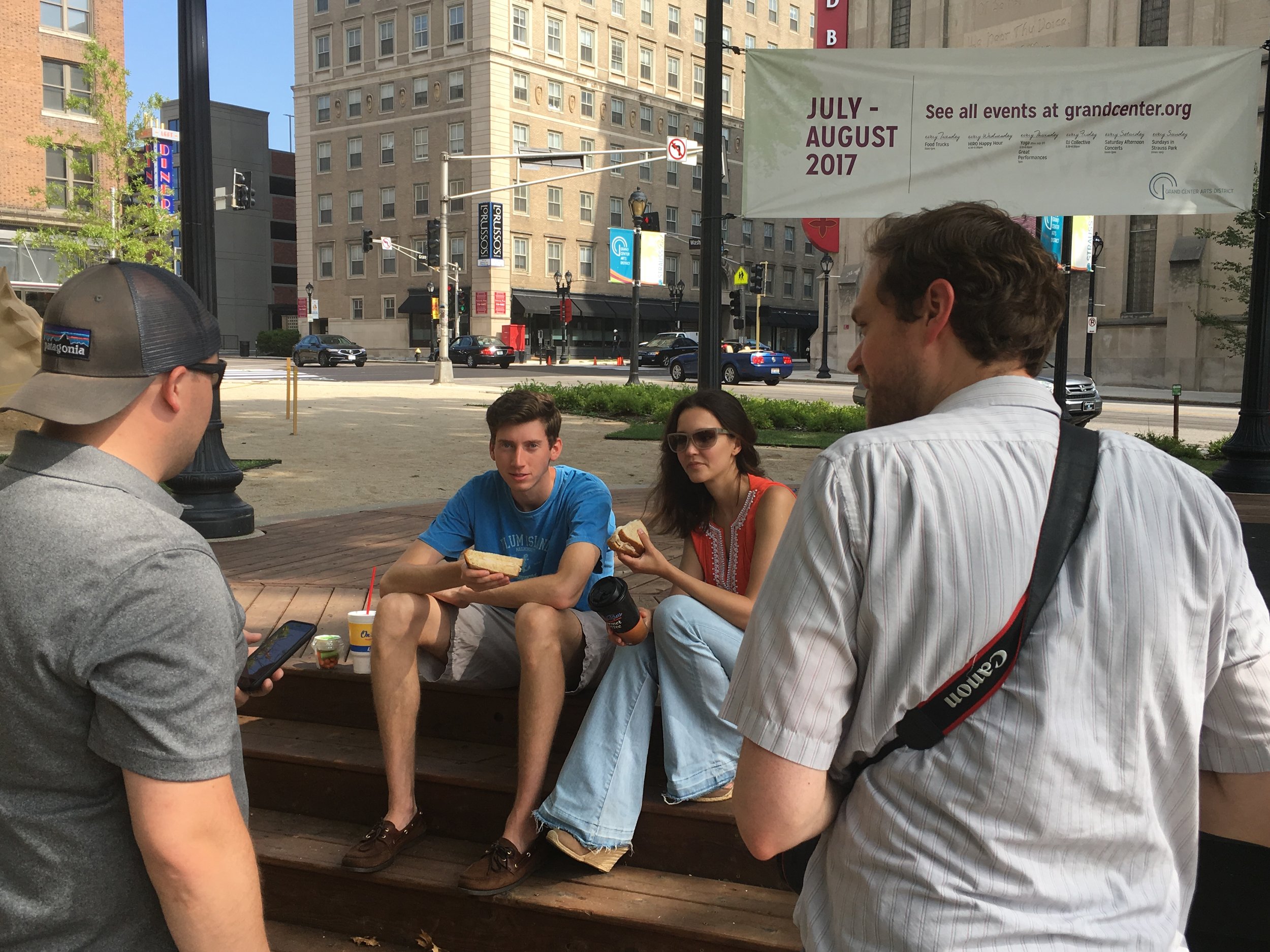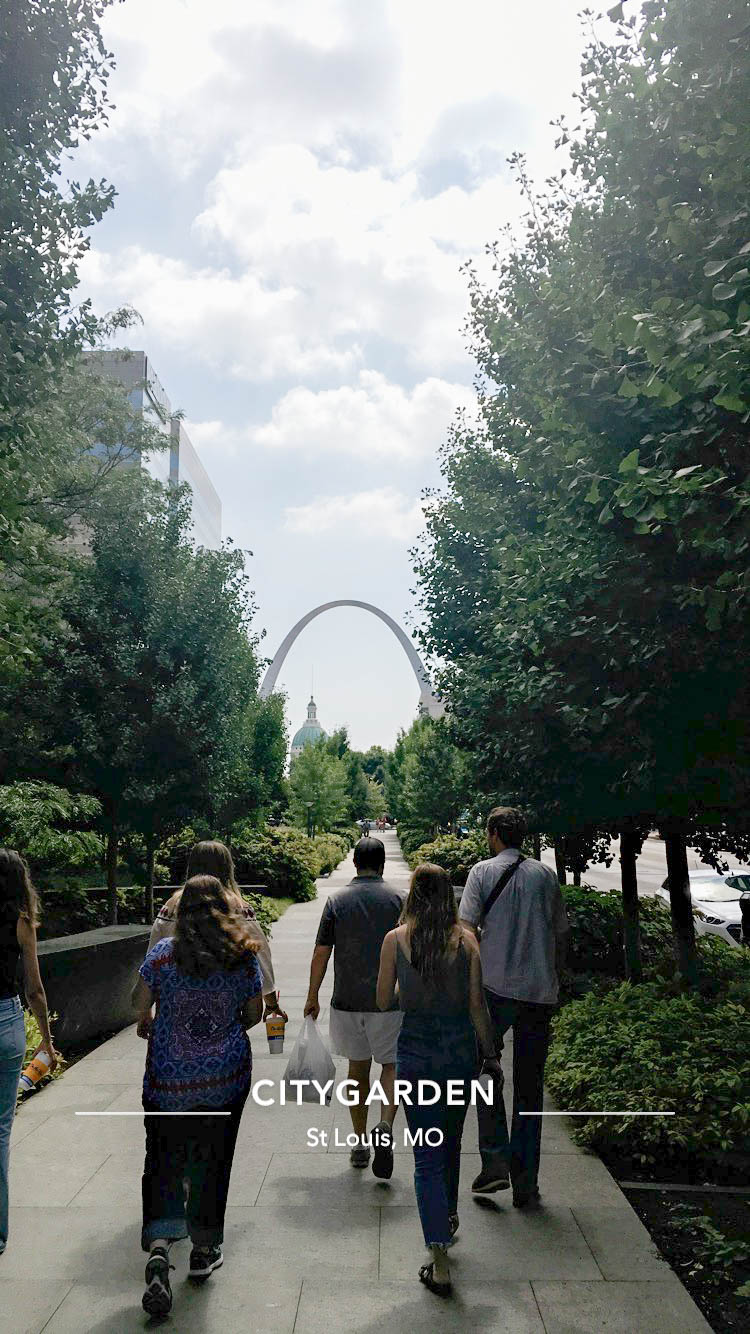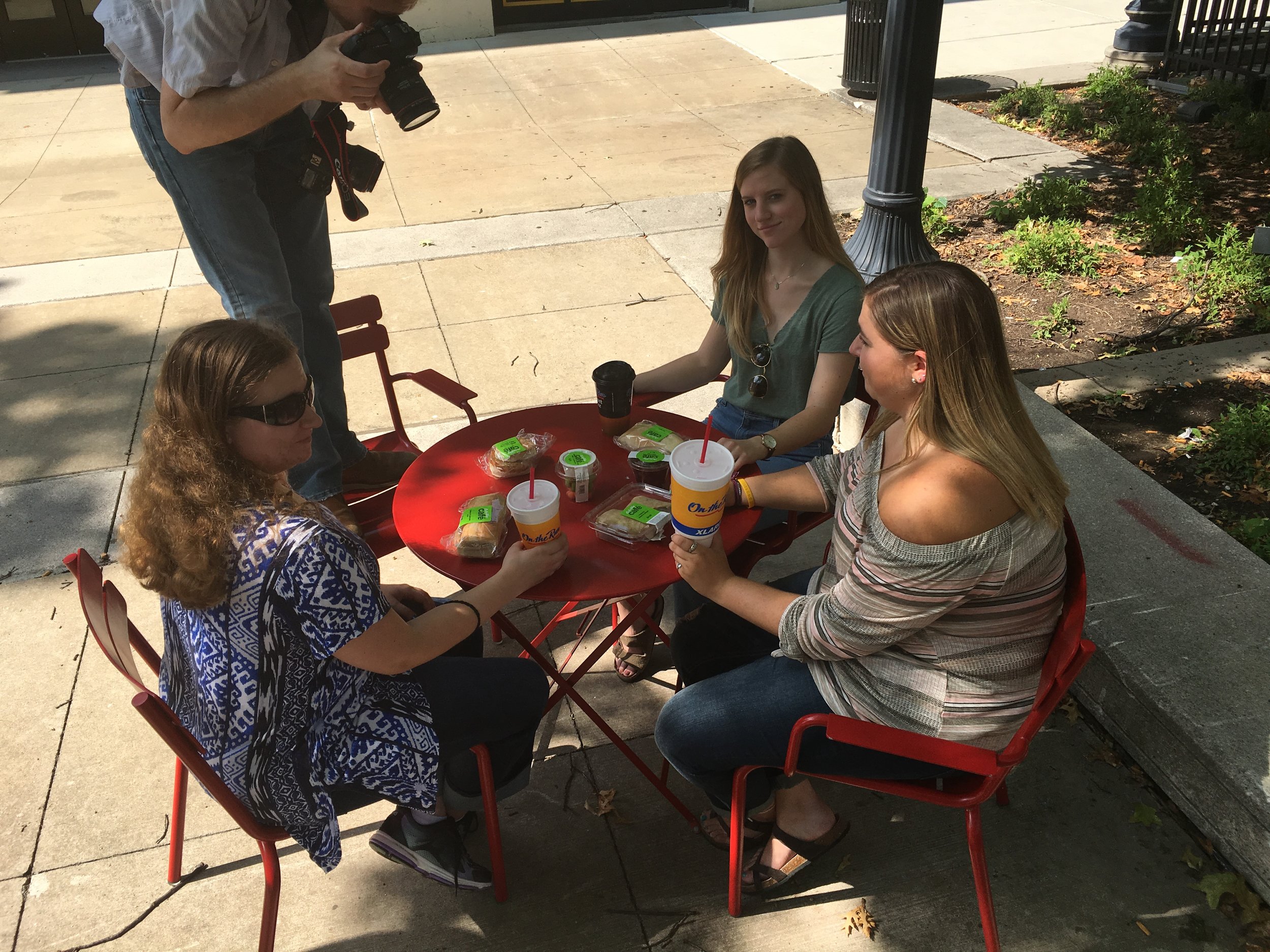 *not a part of the photoshoot but we don't have the heart to tell Shelby*
*All jokes aside, we had such a great time participating in this experience. We have all seen the pictures used for the On the Run Social media accounts, and now we understand how those pictures are created. We are very thankful for this opportunity and we are especially grateful for Zack and Justin for putting up with us.